Find hundreds of link building opportunities.
Acquiring that new backlink is often a numbers game — you need link building tools that will provide tons of link suggestions that will serve as a foundation for your link building campaigns.
And LinkAssistant is simply the best tool for sheer volume. With 7.1 billion pages crawled on a daily basis, the software will give you backlink opportunities in hundreds and even thousands.
Get link suggestions suited to your needs.
Link building isn't just about the number of backlink prospects presented. What you really need is the list suited to your particular link building strategy.
Maybe all you need is guest post tracking, and your link building tools give you 500 directories and forums. This is where our software can be of great help.
Depending on your link building strategy, you can choose your research method from 10 most effective link prospecting mechanisms. From guest posting opportunities to active giveaways, with the chosen search method you'll get link suggestions that are best suited to your needs right now.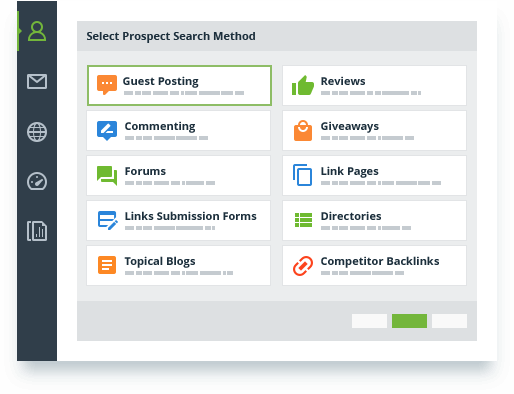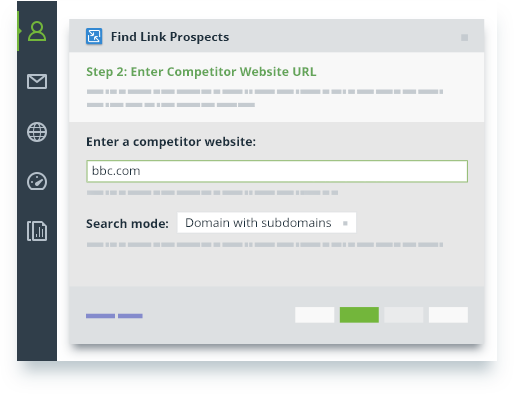 Use competitor backlinks.
Enhance your own link building with the Competitor Backlinks module. Just one click, and in seconds you'll get a list of hundreds of the most relevant prospects based on your competitor's backlink profile.
Instead of manually checking if your prospects have ever linked to your niche's website, you can use link building software to see which of them already link to your competitors, and try to strike up a partnership. Since it saves so much time on sorting, this software feature is crucial both for an SEO expert and a website owner.
Focus on quality.
SEO, and link building in particular, isn't just about quantity. Getting thousands of link suggestions is great, but you can't reach out to all of them at once, you have to prioritize. This is why quality SEO software won't just give you the list of links, but will also provide the technical data on the quality of every link.
Gather all kinds of stats and insights with one click to check the value of potential links. You'll see the value of the prospect by looking at its SEO quality factors, such as Page/Domain Authority, Domain age, Alexa, social media metrics, etc. And you can use the Penalty Risk metrics to avoid any potentially harmful links!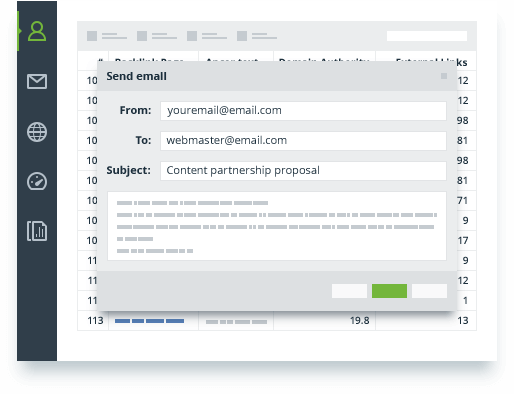 Outreach management directly from the tool.
Switching from a link building tool collecting link after link to the outreach software to actually contact the prospects takes a lot of time, whether you're an SEO veteran or a total newbie. And with high-volume SEO campaigns, managing all that data can get pretty chaotic.
In LinkAssistant, we brought the entire link building workflow under one roof.
Gather all contact emails automatically and contact link prospects straight away, right from the built-in outreach tools. Use handy email templates for every type of outreach to make your emails feel personal, or create your own templates.
Easily track sents and replies, flag important emails so you don't forget to reply or follow up. Stay in touch with your leads and get the links you are after or delete the links you don't want.
Verify any link at a click.
The sad reality is that almost every link that you build will either get taken down or removed within a couple of years after you've acquired it. This is exactly why we've put a link verification tracker module into our link management tool.
Link building tools shouldn't have to stop at building. Run regular link checks to make sure your acquired links don't get taken down, switched to no-follow, or get put in the wrong anchors. Contact partners right away if a link fails verification!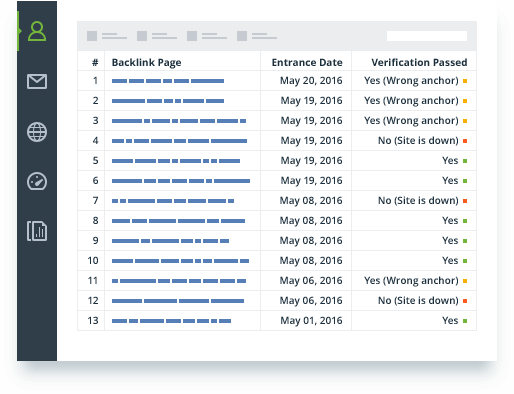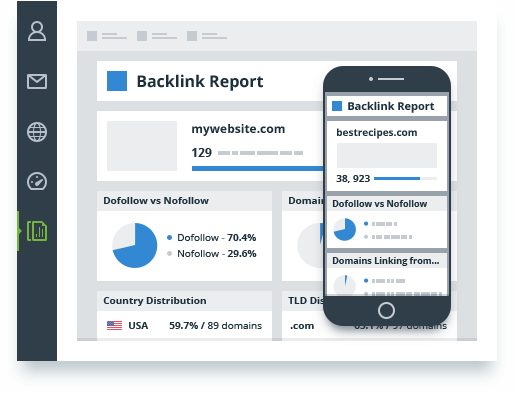 Customized link building reports.
Let your clients know how your link building campaign is going. LinkAssistant's reports are customizable, white-label, and designed for all devices. Share them with clients by uploading your report to the cloud and receiving a shareable link.
Looking for a way to automate reporting completely? Set up a scheduled task, and LinkAssistant will build reports on autopilot and deliver them to clients on your schedule, as a direct link or attachment, in a plain text or custom HTML email.
Why LinkAssistant?
We collected reasons from what our users said.
Using LinkAssistant was very effective for my niche. I built links on various websites, and was quite surprised as to how little effort it was. I also found it quite useful that the tool points out many factors that might mean that the link is harmful.
Sarah Wright
Owner
Latte Art
LinkAssistant does everything I have been doing by hand for years. It finds link prospects from all over the internet, even in the forums that I would never find myself. And it does it in seconds. Incredible time-saver.
Michael Anderson
SEO
Effective SEO
SEO can be such a challenge. I was so glad when I discovered LinkAssistant. No other tool I am aware of offers similar variety of link prospecting methods. An all-in-one dashboard is a huge bonus as well. I never miss a link opportunity anymore!
Aaron Page
SEM
Universe Tools
Try LinkAssistant for free.
No strings attached, no credit card required. Grab a free copy of LinkAssistant and take it for an unlimited test drive.