As a Nepalese citizen, if you decide to spend your vacation in Mexico, you need to first apply for a visa at the nearest Mexican diplomatic mission. Also, you have to purchase a Mexico tourist card. While you can get that on the plane on your way to your destination or arrival, iVisa can help you apply for it online. The FMM card can be approved in just some minutes.
So, in other words, we can help you with part of the process so you can simply apply for the consular visa, but don't waste time in vain waiting for your FMM at the airport. Here we will show you how to arrive there with no stress.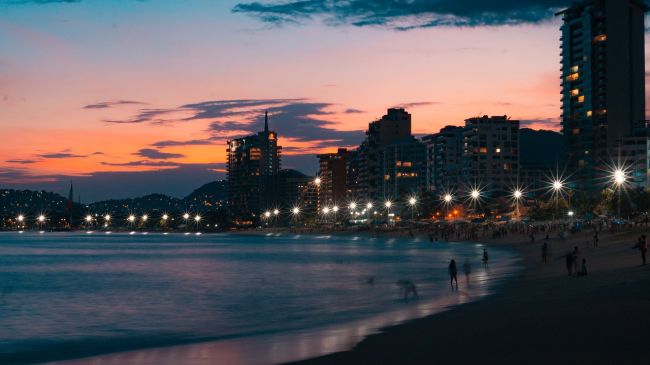 Frequently Asked Questions (FAQs)
I'm from Nepal, do I need a visa to enter Mexico?
Yes, you need a visa to enter Mexico. At the same time, you also need a Forma Migratoria Múltiple, which can be easily acquired with iVisa.
What is a Mexican FMM for Nepalis?
A Mexico Tourist Card or FMM ("Forma Migratoria Múltiple," previously referred to as an FMT), is an important document that's required for certain citizens who want to enter Mexico, including Nepalis. This is clearly a must if you plan to enter the country.
What are the requirements to get a Mexican FMM?
In case you decide to apply online for your Mexico tourist card, know that you must first come up with a few things. Rest assured that the list of requirements is short and includes items that are easy to acquire. What you need is as follows:
Passport – to receive a Mexico tourist card, you need to have a passport. Moreover, Mexico's visa policy states that the passport has to remain valid for at least another 6 months from your arrival in Mexico.
Airline ticket – iVisa is interested in the flight number. Keep in mind that you must fulfill this requirement only if you choose to travel by air.
E-mail address – when you complete an online application process, the FMM card arrives via e-mail in PDF format. Remember to print out at least one physical copy before departure. At the same time, we suggest that you write down the number of your tourist card just in case it gets lost or stolen.
Means of payment – you will be happy to learn that iVisa accepts multiple methods of payment. You can either use a credit or a debit card, but you can also pay using PayPal. Whichever is most convenient for you.
For how long can I stay in Mexico with an FMM?
You can stay for 180 days in Total.
Can I enter Mexico with just an FMM?
Since you're a Nepali citizen, you cannot enter Mexico with just an FMM, you also need a visa, which can be acquired through an Embassy.
Please consider that you need both documents, and in order to simplify you the whole process, iVisa gives you the opportunity to receive the FMM online so you won't have to wait at the airport upon arrival.
What is the price and also the processing times for this visa?
Your processing time goes together with the price. The sooner you want your FMM, the more you have to pay. With iVisa, you are presented with three options:
Standard processing – Many people go for this option because it is the cheapest. You only have to pay

USD 20.00

, and your form is processed within

24 hours

.
Rush processing – If you want things to move a bit faster, you can choose this option, and your Mexico tourist card will arrive within

4 hours

. The fee, however, is

USD 40.00

.
Super Rush processing – this is the fastest option you can have with iVisa's services. And obviously it is the most expensive too. Your application form is ready within just

30 minutes

, and you will be charged

USD 60.00

.
If you decide to enter Mexico by car, you will be charged more. An additional USD 29.00, to be more exact. Consequently, you will pay USD 49.00, USD 69.00, and USD 89.00 respectively for each processing time option.
How is the application form?
After you come up with everything necessary for the application process, you are free to fill in the form. You should not find it difficult to complete, but if you happen to need some assistance, iVisa's customer support is available day and night and is free of charge.
You will have to go through three simple steps:
During the first one, you need to insert your personal information, but you are also asked to choose a means of travel and a processing timeframe for your application. The price of your Mexico tourist card will be determined by the choices you make.

When you reach the second step, you have to make the payment and review your form. It is crucial that all the information you insert is 100% correct. Otherwise, you will be sent an invalid FMM card.

Finally, the third step focuses on supporting documents. iVisa will give you instructions on how to upload them. As soon as that is over, submit your form, and iVisa will handle everything else that follows.
What is important to remember is that the citizens of Nepal have easy access to a Mexico tourist card thanks to the online application process provided by iVisa. The document in question is valid for 180 days in Total, and it ensures one entry in Mexico.
What should I do after I apply for a FMM?
As soon as you complete your process to receive an FMM, you'll get the Mexican FMM through an e-mail. But after that, don't forget to apply for a consular visa going to a Mexican Embassy, since the FMM is just one of the legal requirements to enter the country. You can apply for your visa before or after you apply for your FMM.
How many entries does the Mexican FMM allow?
If you're a Nepali citizen, you can have your Tourist Card with a Single Entry.
How will I know when my Mexican Tourist Card is ready?
You don't have to stress about about this part! We will let you know via e-mail. So as long as you ensure that you gave us a valid e-mail, you'll always get notified at once.
What should I do if I travel by car?
You also need a visa this way, but now you must apply for Tourist Card by Land, which has an extra cost if you compare it to the FMM by air.
How does the Mexican Tourist Card for Nepalis Look Like?
You can have a sample here:
Is it possible to apply for my family or friends?
You can apply for them, but don't forget that they also need a consular visa. Also, don't forget that in order to proceed sucessfully with their tourist FMM, you must have all of their required documents.
In case you're are applying for an FMM for just one friend or one family member, you can do it here.
Where can I read or find more info?
Don't worry if you still have doubts, we're ready to help! in iVisa we show you two options:
First, you can talk to any of our agents via customer center here and receive a more personalized attention.
Or secondly, you can enter the Mexico FMM page to check other FAQs that could be very useful.
So if you're planning to know this beautiful country, don't lose the chance! Start planning your trip with iVisa.