Visa Policy for Cape Verde
If you're thinking of Cape Verde as your next destination, you must review the Cape Verde visa policy for all the details. The Cape Verde visa policy details what nationalities have free access to the country and which ones will need a visa for a smooth entry.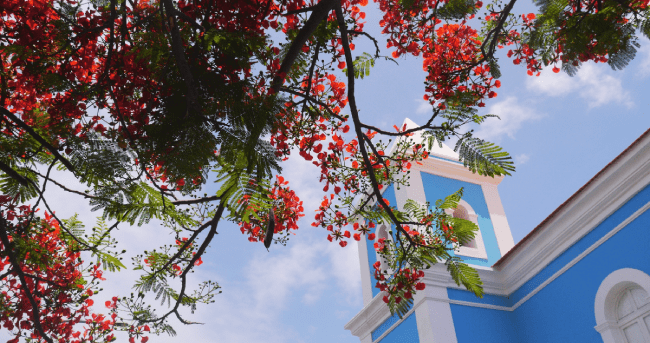 The Cape Verde Government has provided free access to over 200 nationalities. However, the specifics could vary according to each nationality in terms of stay. All these countries will need to apply for a Pre-Arrival Registration if they get to Cape Verde by air and for purposes that aren't related to transit. The Pre-Arrival Registration is a great way to save time at the airport, as you only need to present the digital authorization. This travel document allows a maximum stay of 30 days per entry.
The process to acquire the Pre-Arrival Registration is 100% online, which means you only need an Internet connection to start. It will only take you a few minutes to complete a simple application form with your details. Once you have the travel document, you need to show it to travel authorities upon arrival to Cape Verde.
If you want to visit Cape Verde for other reasons, you may need to head to the nearest Cape Verde Embassy or Consulate to start the visa process. Also, around 45 nationalities need to do this procedure at the embassy. In this case, you can apply for different travel reasons, such as tourism, work, study, transit, among others. The number of entries, days of stay, and other factors could vary according to the application you decide to submit.
Keep checking all the information about the Cape Verde visa policy with us. You can have a fantastic journey to Cape Verde soon.
Tourist Visa Policy for Cape Verde
The Cape Verde visa policy explains that you have two alternatives to visit Cape Verde for tourism reasons. You can obtain the Pre-Arrival Registration or get a tourist visa at the Cape Verde Embassy or Consulate. This situation will depend on your nationality and the days you decide to travel around Cape Verde.
The Pre-Arrival Registration process was implemented in 2019 and has facilitated the trip for millions of visitors to Cape Verde. Now you no longer see lines at the airports in Cape Verde as most travelers only need to show this digital authorization. It has greatly reduced these immigration processes at the airports in Cape Verde. Even with your Pre-Arrival Registration, immigration officers could deny your entry. Therefore, make sure to show enough funds for your stay and details about your hotel reservations.
For other types of visas, you need to check the possibilities at the Cape Verde Embassy or Consulate for further advice.
Continue learning with the Cape Verde visa policy.
Pre-Arrival Registration for Cape Verde
As mentioned, the Pre-Arrival Registration was implemented a few years ago by the Cape Verde Government. It has allowed an incredible simplification of the immigration procedures at the points of entry in Cape Verde. The Cape Verde visa policy details everything about this digital authorization.
If your country is eligible to obtain the Pre-Arrival Registration, you need to gather these requirements:
Valid passport. Your passport must be valid for at least 6 months after you leave Cape Verde.
Confirmed travel dates.
The Pre-Arrival Registration allows a stay of 30 days in Cape Verde and a single entry. You can only use this travel document to do tourism activities in Cape Verde. Any other purpose will need another type of visa.
Immigration officers will check your authorization, and they could deny your entry if they believe you could be a threat to the country. For this reason, we recommend having all your paperwork with you when entering Cape Verde.
The countries that can access the Pre-Arrival Registration are these:
Afghanistan
Albania
Algeria
Andorra
Angola
Antigua and Barbuda
Argentina
Armenia
Australia
Austria
Azerbaijan
Bahamas
Bahrain
Bangladesh
Barbados
Belarus
Belgium
Belize
Benin
Bhutan
Bolivia
Bosnia and Herzegovina
Botswana
Brazil
Brunei
Bulgaria
Burkina Faso
Burundi
Cambodia
Cameroon
Canada
Central Africa Republic
Chad
Chile
China
Colombia
Comores Islands
Congo (Dem. Rep.)
Congo (Rep.)
Costa Rica
Croatia
Cuba
Czech Republic
Denmark
Djibouti
Dominica
Dominican Republic
Ecuador
Egypt
El Salvador
Equatorial Guinea
Eritrea
Estonia
Ethiopia
Eswatini
Fiji
Finland
France
Gabon
Gambia
Georgia
Germany
Ghana
Greece
Grenada
Guatemala
Guinea
Guinea-Bissau
Guyana
Haiti
Honduras
Hong Kong
Hungary
Iceland
India
Indonesia
Iran
Iraq
Ireland
Israel
Italy
Ivory Coast
Jamaica
Japan
Jordan
Kazakhstan
Kenya
Kiribati
Kuwait
Kyrgyzstan
Laos
Latvia
Lebanon
Lesotho
Liberia
Libya
Liechtenstein
Lithuania
Luxembourg
Macao
Macedonia
Madagascar
Malawi
Malaysia
Maldives
Mali
Malta
Marshall Islands
Mauritania
Mauritius
Mexico
Micronesia
Moldova
Mongolia
Monaco
Montenegro
Mozambique
Myanmar
Namibia
Nauru
Nepal
Netherlands
Nicaragua
New Zealand
Nicaragua
Niger
Nigeria
North Korea
Norway
Oman
Pakistan
Palau Islands
Palestinian Territory
Panama
Papua New Guinea
Paraguay
Peru
Philippines
Poland
Portugal
Qatar
Romania
Russia
Rwanda
Samoa
San Marino
Sao Tome and Principe
Saudi Arabia
Senegal
Serbia
Seychelles
Sierra Leone
Singapore
Slovakia
Slovenia
Solomon Islands
Somalia
South Africa
South Korea
South Sudan
Spain
Sri Lanka
St. Kitts and Nevis
St. Lucia
St. Vincent and the Grenadines
Sudan
Suriname
Sweden
Switzerland
Syria
Taiwan
Tajikistan
Tanzania
Thailand
Timor-Leste
Togo
Tonga
Trinidad and Tobago
Tunisia
Turkey
Turkmenistan
Tuvalu
Uganda
Ukraine
United Arab Emirates
United Kingdom
United States
Uruguay
Uzbekistan
Vanuatu
Vatican City
Venezuela
Vietnam
Yemen
Zambia
Zimbabwe
Other Visa Information for Cape Verde
We must inform you about the Airport Security Tax (TSA) for Cape Verde. If you're arriving by air to Cape Verde, you will need to pay the Airport Security Tax or TSA. Only infants under 2 years old and residents of Cape Verde don't need to pay this tax. This payment allows Cape Verde authorities to cover border security services and any service provided to air passengers. The Cape Verde visa policy specifies that this tax is mandatory.
International flights must pay 3,400 CVE, which is around USD 37. The good news is that you can pay for this tax when you apply for your Pre-Arrival Registration. Still, you have the alternative to pay it as soon as you land. You can use cash or a credit/debit card. You will likely pay an extra charge in this case.
There is a TSA for domestic flights that cost 150 CVE (approx. USD 2), and it's included in your flight ticket.
Besides, we need to mention the visas acquired at a Cape Verde Embassy or Consulate. According to the Cape Verde visa policy, around 45 nationalities need to visit an embassy to get a visa for Cape Verde. You can apply for a work visa, student visa, resident visa, and other options depending on your specific situation.
The validity may vary per type of visa. Besides, it could take several weeks to have the approval of this visa. Therefore, apply well in advance so you can have your visa before your trip.