Every day that passes, many countries decide to open their doors to tourists, especially after having spent so many months with the borders totally closed due to the coronavirus pandemic. One of the countries allowing the entry of travelers is Cape Verde, although it is important to take into account the Cape Verde Covid Test.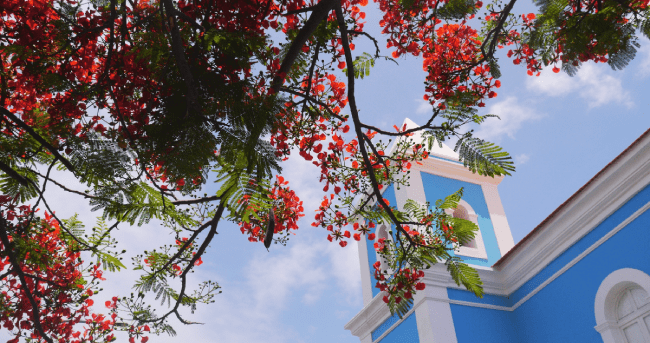 Before entering this country, you must apply for a Cape Verde Surveillance and Health Control Form, and you must also have a COVID-19 RT PCR nasal swab test. This is mandatory to have a guaranteed entry, but the good thing is that at iVisa.com we can help you with this process. We recommend you read the lines below to learn more.
How do I get the Cape Verde Surveillance and Health Control Form?
Go to our website to process the form.
Complete the online form.
Select a processing time.
Our team will check all the information written in the application request to confirm is alright. We'll send the actual Cape Verde Surveillance and Health Control Form to your email. Don't forget to hand-sign and print the document if necessary and show it to the officers upon arrival.
Frequently Asked Questions
What documents do I need to apply?
You won't have to suffer from many items required as the authorities only ask for a few things. However, the Cape Verde Covid Test is mandatory, so remember that it must be a COVID-19 RT PCR test taken within 72 hours before travel.
The rest of the items are as shown below:
Your passport it mustn't be expired.
A valid email address to get the document safely.
You also need a payment option, which can be Paypal or debit/credit card.
Do I need a COVID vaccine or vaccination certificate to enter Cape Verde?
No, you don't. As of today, COVID vaccination passports or certificates are not a mandatory to enter Cape Verde. Now if you are a Covid vaccine certificate holder, you won't need to present a negative PCR test nor to follow a quarantine.
Approved vaccines are AstraZeneca, Johnson & Johnson, Moderna, Pfizer, Sinopharm, or Sinovac.
Since information may change quickly, we advise you to follow up on the latest Cape Verde travel updates and/or contact your local embassy.
What are the processing times and prices?
The Cape Verde Surveillance and Health Control Form has a price to pay, but it's not as expensive as you think. If you want to have it in the fastest and safest way possible, we recommend you choose one of the following processing options with us:
Standard Processing: This option is the least expensive

USD 20.00

but also the slowest

24 hours

.
Rush Processing: In case you want to have your document faster.

USD 35.00

-

8 hours

.
Super Rush Processing: If you prefer to process your document as fast as possible.

USD 60.00

-

4 hours

.
Get ready to apply for your document here.
How can I get the Cape Verde Surveillance and Health Control Form?
To apply for your health control form, you only have to complete this 3-step application procedure:
Step one, go to the application form page and fill it out with your basic details. Also, choose a processing time according to how soon you want to get your document.
Step two, check all the information offered to ensure it's correct. Proceed with the payment after that.
Step three, add all the items required to complete the application request and wait for your document by email inbox.
Learn more about the Cape Verde Covid Test here.
Is it safe to use iVisa.com?
Yes, you can feel safe with our services because we use an updated platform that won't endanger private details. You can check these reviews if you have doubts about it.
Where do I read more about the Cape Verde Covid Test?
You can still find more information related to Cape Verde Covid Test on iVisa.com. However, if you prefer to get personal assistance while completing the online form, then we suggest you contact our customer service team, they're available every hour and every day.
iVisa.com Recommends
Cape Verde is a popular country full of Portuguese-African Creole culture. It is also a paradise with deep-turquoise waters and soft-sand beaches that can make you fall in love instantly. In this place you can do many things, from enjoying traditional Moorish music to try out delicious dishes.
One of the most famous things in this country are its islands. In these islands you can feel like you're dreaming, especially with its calm waters and peaceful environment. The most popular is Sal Island as it is the favorite for holiday-makers. Plus, this island has a lot of golden sandy beaches that fade into crystal-clear waters.
Another beautiful island in Cape Verde is Boa Vista, home to some of the most impressive beaches in the entire region. This is a great place to enjoy quietness and relax for a while. Lastly, you cannot forget to visit Santiago, home to Praia, the capital city. In Santiago you'll be surrounded by colorful houses and historical buildings.
You can visit any of these islands, but don't forget to get the Cape Verde Covid Test ready before applying for your Cape Verde Surveillance and Health Control Form. With both things on hand, you'll be ready to enter and explore this exotic country.